The Wisconsin WIC Association (WWA) along with the National WIC Association (NWA) continues to fight for the extension of the increase in the cash value benefits of the WIC food package.  Just In: The increase has been extended to September 30th!
For more information about what you can do to advocate and stay up to date with all NWA Actions, visit the National WIC Association Website.
---
TAKE ACTION TODAY at NWA's thewichub.org!
TAKE ACTION in telling congress to the pass the Child Nutrition Reauthorization today by going to thewichub.org and clicking "Take Action"!
*This is considered lobbying, so be sure to do this during a lunch break or after work hours.

REGISTER for NWA's WIC Action Network webinar series
Stay up to date on what's going on in legislation and what you can do!
2-3pm CST every other Friday!
---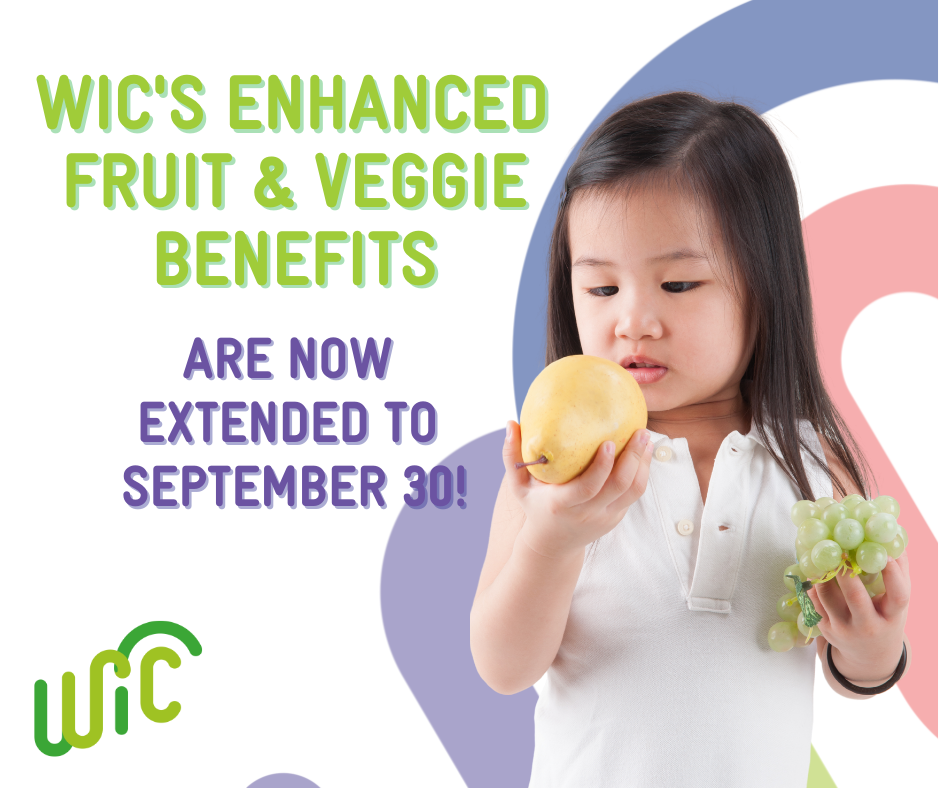 How does the increase in WIC fruit and vegetable cash value benefits positively impact Wisconsin WIC families?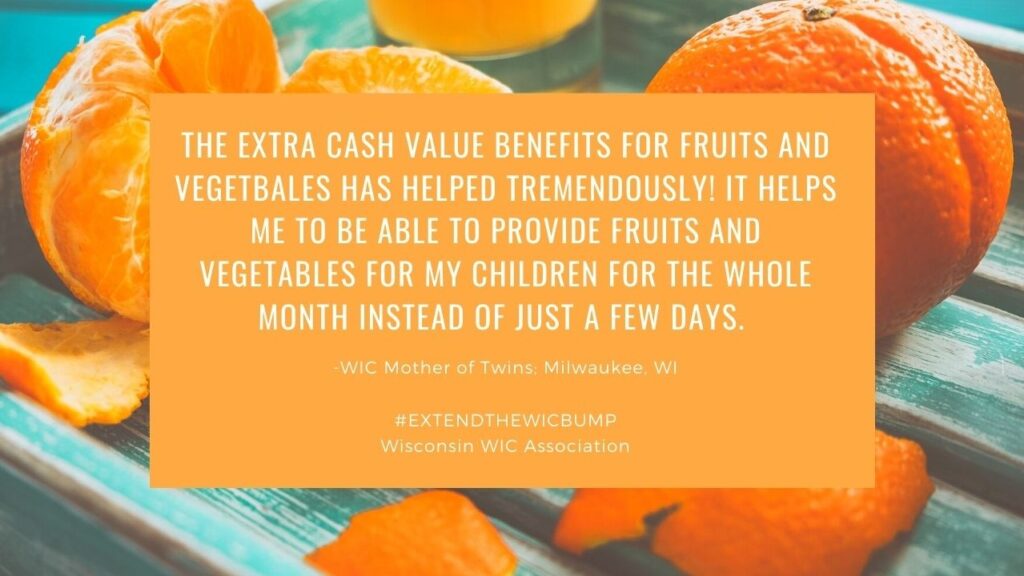 Want to find more testimonials from Wisconsin WIC Participants and Providers about the cash value benefit increase or the WIC experience overall?
---
NEW!

This handout was created by WWA in partnership with the WI State WIC Office for the purpose of educating policy makers on what WIC in Wisconsin has looked like.
For additional advocacy resources, head over to "Tools" page.